Südosteuropa-Studien
The Südosteuropa-Studien serve the in-depth and interdisciplinary presentation of important topics from Southeast European research. They are published by Peter Lang.
---
Vertrieb / Bezug  
Die Südosteuropa-Studien können bei der SOG-Geschäftsstelle oder direkt beim Peter Lang Verlag bestellt werden. 
Bestellung bei der Geschäftsstelle: SOG-Mitglieder und Buchhändler erhalten 25% Rabatt auf den Buchpreis. Die Preise können beim Peter Lang Verlag ermittelt werden (klicken Sie hierzu unten beim jeweiligen Buch auf "Weitere Informationen").
Das Bestellformular für die Geschäftsstelle ist unten verlinkt.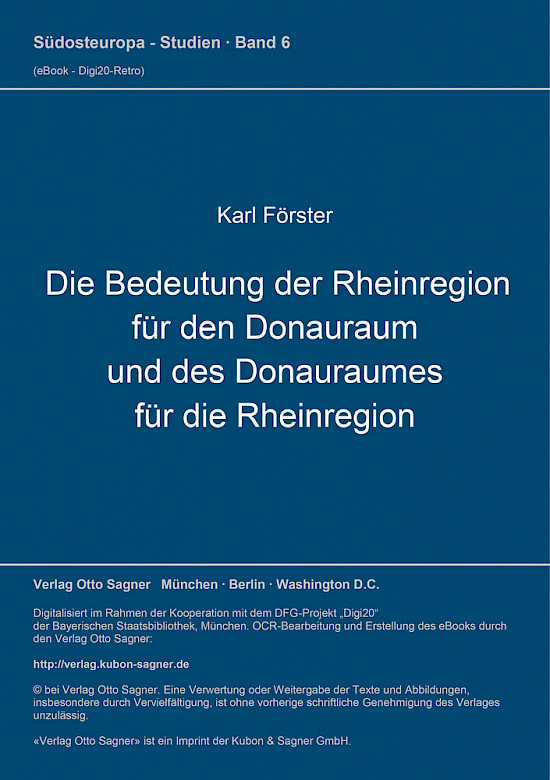 Die Bedeutung der Rheinregion für den Donauraum und des Donauraumes für die Rheinregion
Band 6, München, 1964. 28 S.
Autor: Karl Förster
Weitere Informationen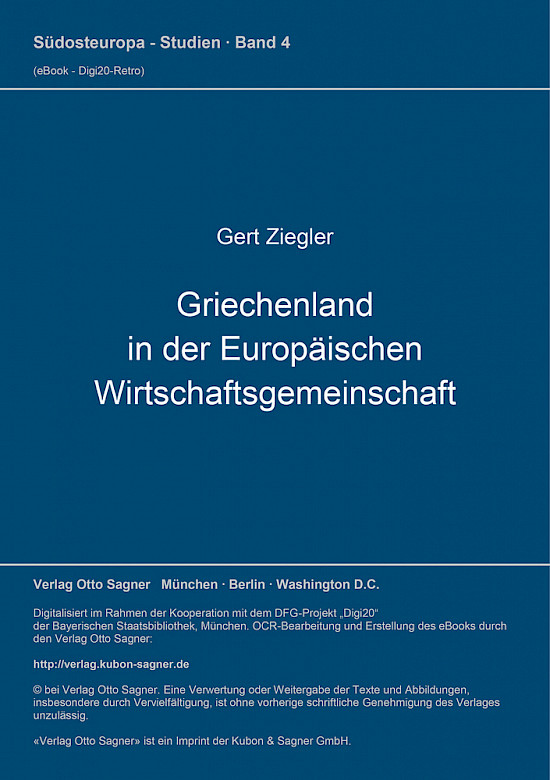 Südosteuropa-Studien 4
Band 4, München, 1962. 110 S.
Autor: Gert Ziegler
Weitere Informationen